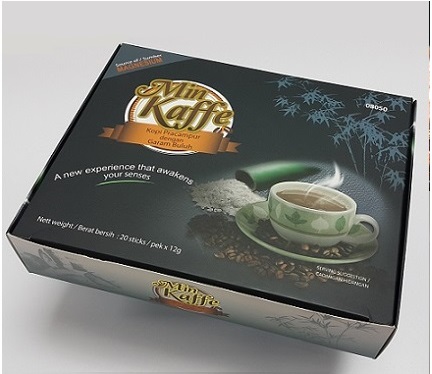 Min Kaffe is one of the most popular products produced by SHOM. It's made from Robusta coffee and bamboo salt. It rich in nutrient values of magnesium. The best part, it doesn't include sugar in its content.
It's rich in antioxidants and minerals. It revitalises tired mind and body as well as eases tension.
Well known health beneficial of drinking Min Kaffe
Energy Booster
Reduce migrain
Reduce High Blood Pressure
Period Pain
Diabetics
Low Blood Pressure
If you like coffee, but want to reduce the caffeine effects, why not try Min Kaffe.
There are 20 sachets in a box. The price is RM33 per box.
Details Products
20 sachets in a box
Price : RM33 (WM)/RM35 (EM)