Premium Beautiful ni sebenarnya ada 3 helaian. Boleh dipakai berasingan tetapi kalau nak result yang paling meletops, kena pakai ketiga-tiga secara serentak.dan konsisten
.
Setiap helaian dia ada nama dan fungsi yang unik dan tersendiri.
1️⃣ Long bra
2️⃣ Long girdle
3️⃣ Waist Nipper
.
Hari ni saya nak bercerita pasal waist nipper. Dalam bahasa kita "bengkung" . Ha! Bila sebut bengkung terus je dah boleh bayangkan bentuk rupanya kan.
.
Eh!
Tapi bengkung ni lain sikit tau. Selain dari ada far in-fra red yang boleh membantu membakar lelemak degil kat badan tu, ia juga ada 7 kepingan bebatang aloi yang dapat membantu membetulkan dan mencantikan semula struktur badan.
.
Bila pakai waist nipper ni, secara automatik duduk pun akan tegak dan tak la membongkok. Cara duduk yang betul sangat penting untuk mengelakkan sakit belakang. Lagi la kita sekarang ni banyak habiskan masa mengadap komputer je.
.
Banyak lagi kelebihan pemakaian waist nipper ni dari segi kesihatan. Kena pegang dan rasa keistimewaan fabrik dia baru faham segala kebaikannya. Baru faham kenapa ia mempunyai lifetime warranty.
.
uols tak curious ke nak tau?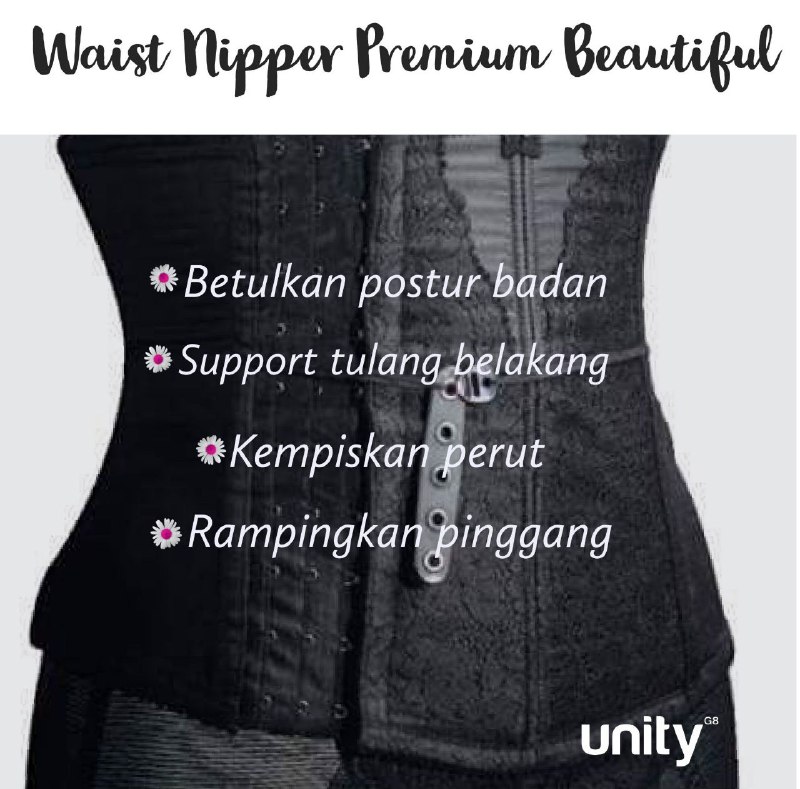 Extra info
Replace this text with some additional info. If there is no extra info, you can hide this text or hide this block by clicking the icon at the above right corner.