Bersukan Dengan Premium Beautiful
Pernah pakai korset masa berlari atau bersenam?
Biar betul!! Boleh ke?

Apa kata mereka? 👇🏼👇🏼👇🏼 "
Biasa join full marathon..sakit badan lepas tu. Tapi sejak cuba pakai korset yang ni..badan tak sakit-sakit lepas lari. Rasa macam pakai compression attire gitu. Husband cakap best sebab tak sakit belakang bila lari" Wanie & Husband, 32 & 34 tahun
"Biasa run jauh, perut mesti rasa nak cramp. Yang ni bila pakai rasa best. Macam peluk badan kita, rasa kejap dan sedap. Bra dia tiptop 👍🏼 BEST!"
Sarinah, 48 tahun.
"I feel lighter when i run. Husband pon tak percaya I only stopped to tie my shoes. Pastu lemak tak menari-nari masa lari 😆" Alia, 32 tahun.
.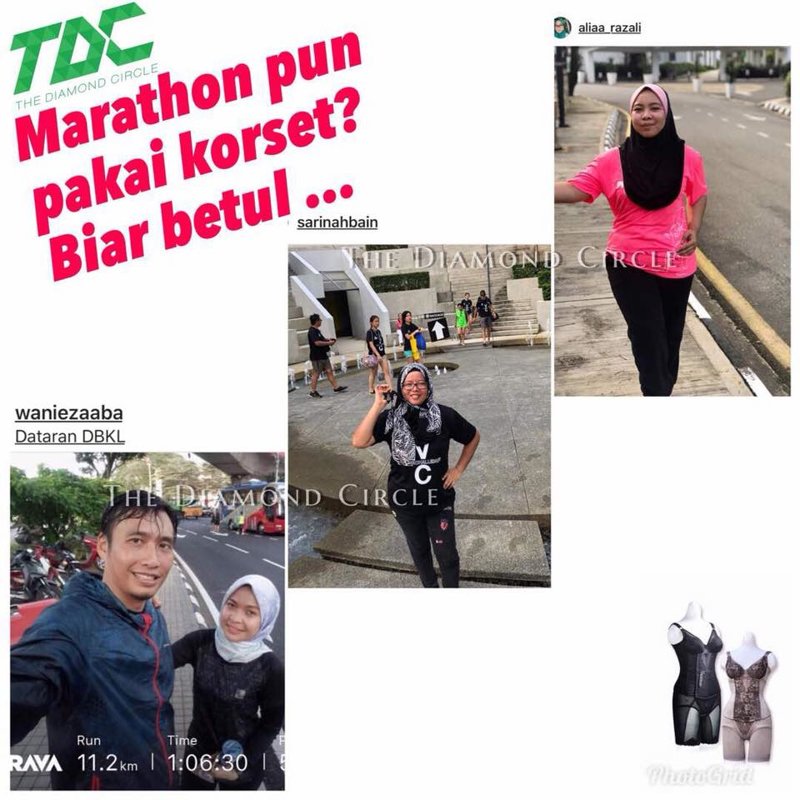 No comments
Leave a reply
Extra info
Replace this text with some additional info. If there is no extra info, you can hide this text or hide this block by clicking the icon at the above right corner.